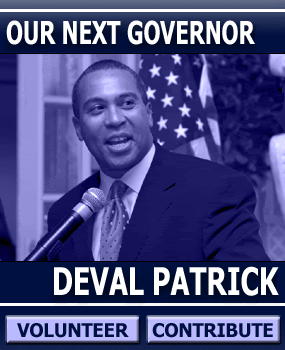 be
there
or be square.
Deval Patrick and Tim Murray
Rally for Change
Sunday October 15, 2006
2:30 PM
Boston Common, Boston MA
Bandstand near Tremont Street, between Boylston and Park Street T Stations.

The event is free and open to the public.

It is important for us to get an idea about how many people are coming. To help us plan, please RSVP with how many you are bringing (include names if possible) to: rallyforchange@devalpatrick.com.
Come show your
support
and take a stand against loathesome, desperation-measure political tactics.